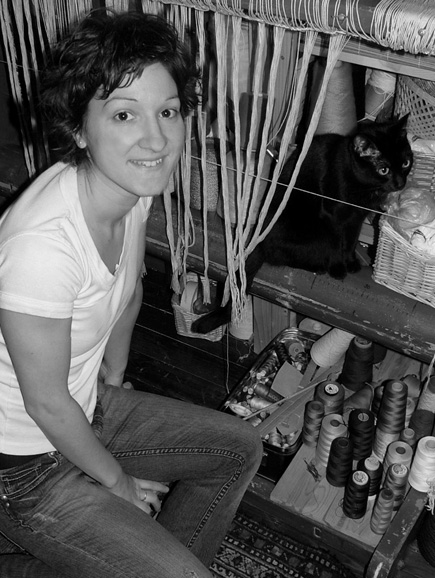 23.
Wanda Balogh
Hungary
The art of tapestry weaving is work and meditation. Work because it requires serious planning, concentration, patience, and physical effort, while in a paradoxical way offering absorption and relaxation.
Tapestry art signifies permanence. It is a symbol of calming down, of slowing down, of reflection, of manifestation in quiet endeavour, and of a method for looking inwards.
Momentary bursts of emotion and sudden change are alien to it, since it is characterised by long-term thinking and considered effort. Those who weave look ahead. When designing a tapestry, the artist must plan not only the tapestry itself, but also the future, a lengthy period of his or her life.
Weaving requires that I know the technique. Being able to weave means that I can use the technique. It is worth studying weaving for a few years, but for weaving itself an entire life is too little. For me, studying designing and weaving was inevitable; not to study them was unimaginable.
During the weaving of my paraphrase tapestry, I thought about the historical models, since getting to know the past is exciting for me, as it is for others. However, as well as the facts, also interesting is the image of the past that we form on the basis of our own imaginings and feelings. This was how my own paraphrase came into being, with its own distinctive viewpoint, i.e. one that is false, true, fictional and factual all at the same time: one image of the past out of many billion such images.